Frank Chou's Livintwist Design Corner in Isola, Milan
Designer Frank Chou will be present during the dOT event at Fuorisalone 2023 with one of his new creations specifically designed for Livintwist and for this particular occasion.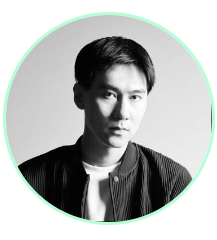 Frank Chou, founder and creative director of Frank Chou Design Studio, combines creativity and art in his work.
An independent designer – with extensive experience working in Europe and in the design studio, Frank Chou loves capturing the essence of materials and objects, creating elegant and striking design pieces.
He has collaborated with renowned brands such as Louis Vuitton and has won numerous awards such as the GQ 2022 Men of the Year and was a finalist in 2021 in the award for Chinese designer of the year.
Where you can see his creation (and the dOT event):